The Door County Sled Dogs

Volunteer With The Door County Sled Dogs!

Our Volunteer dogs are a very important part of the team. 

They love to work hard - and play hard!

HAVE FUN WITH YOUR DOG AND LEARN 

DOG-POWERED SPORTS!!

Get started by completing one or more of the applications below.  Send any questions to dcsleddogs@aol.com.

Send gifts to 

​ Door County Sled Dogs  

 1111 E. Vienna Ave.

 Milwaukee, WI  53212

  ***These good, good dogs 

               love presents***

The Rescues THANK YOOOUU!!

WE HAVE AN IMMEDIATE NEED FOR FOSTER HOMES!  

Submit a Foster Application HERE: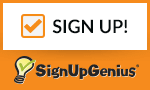 Current Volunteers

Access Portal Here: